…the largest Society for Small Animal Reproduction in Europe and brings together veterinary scientists and practitioners. EVSSAR is ISO 9001 certified and aims to support continuing education of veterinary students and veterinarians, support research and to provide help and resources related to dog, cat and other small animals reproduction. If you are interested in Small Animal Reproduction you are invited to become a member!
Dear Breeders, our ReproVet Map may assist you to find your Repro Vet!
In 2019, Sandra Goericke Pesch (Germany) our Treasurer, Andrea Muennich (Germany) our Secretary, and Sabine Schafer Somi (Austria) our Scientific Editor, completed their 6-year assignments as Board members of EVSSAR. Sandra, Andrea and Sabine, thank you both so much for the many hours of hard work, for your longstanding commitment to the development of EVSSAR, and all engagement and support in the field of small animal reproduction! It has been a great pleasure for all of us to work with you in the team!
Cindy Maenhoudt (academic member, France), Chiara Milani (academic member, Italy) and Paulo Borges (practician member, Portugal-France) were elected during the General Assembly in Berlin as new Board members! A big welcome and all the best!
---
23rd EVSSAR Congress in a Joint Meeting with the 9th Quadrennial International Symposium on Canine and Feline Reproduction,
Milan (I), June 24-27, 2020

The 9th Quadrennial INTERNATIONAL SYMPOSIUM ON CANINE AND FELINE REPRODUCTION in a Joint Meeting with the XXIII European Veterinary Society for Small Animal Reproduction Congress will be held at Milan!
The Scientific Committee is pleased to invite authors to submit their abstracts for oral and poster presentations, to be delivered to the 2020 ISCFR – EVSSAR joint Conference.
Abstracts for oral presentations and posters may be submitted only to iscfr.evssar2020abstracts@gmail.com
For submission guidelines please click here!
For further details please visit the ISCFR-2020 webpage or click here
Questions about registering for the symposium should be directed to the Organizing Secretariat: iscfr-evssar2020@mvcongressi.it
---
EVSSAR course, Reproduction in companion animals Part I, 2019, "Physiology and pathology in females and artificial insemination"
Τhe EVSSAR course "Small Animal Reproduction I", took place at Wrocław, Poland, 7-11 October 2019! The course was once more successful, with 28 participants from 14 different countries, and perfectly organized by Prof. W. Nijanski and his excellent team!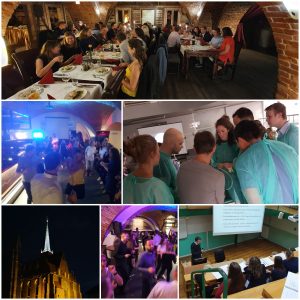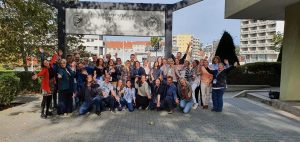 ---
Future EVSSAR Congresses
2020: Milan (IT), XXIII EVSSAR congress, as a joint meeting with the 9th Quadrennial ISCFR
2021: Nantes (FR), XXIV EVSSAR congress as a joint meeting with ESDAR
2022: Athens (GR), XXV EVSSAR congress
2023: Israel, XXVI EVSSAR congress
---
A New selection of papers (June 2019) is available for EVSSAR members in the Library
Gynaecology
Pregnancy/Parturition
Andrology
Neonatology/prenatology
Spermatology
Mammary physiology and pathology
Contraception
Biotechnology and Assisted Reproduction
---
FECAVA, FVE Position Paper on breeding healthy dogs: the effect of selective breeding on the health and welfare of dogs
EVSSAR, the largest Veterinary Society on small animal reproduction, plays a leading role in highlighting the impact of extreme breeding in dogs. Therefore, our Society, an associate member of FECAVA, supports the Position Paper launched in June 2018 by FVE/FECAVA on healthy Breeding!
---
Newsletter
The latest Newsletter is uploaded at the library! Please log-in to be able to download it!
---
Reproduction in Domestic Animals Journal On-line!
EVSSAR members have full on-line access to all the Issues the Journal of Reproduction that are published from January 2018!
Please visit the restricted area of the Library!
---
Proceedings of the 20th EVSSAR Congress
Proceedings of the 20th EVSSAR Congress (Vienna, Austria, 2017) have been uploaded in the Library section.
---
Read the latest news about EVSSAR: