…the largest Society for Small Animal Reproduction in Europe and brings together veterinary scientists and practitioners. EVSSAR is ISO 9001 certified and aims to support continuing education of veterinary students and veterinarians, support research and to provide help and resources related to dog, cat and other small animals reproduction. If you are interested in Small Animal Reproduction you are invited to become a member!
Dear Breeders, our ReproVet Map may assist you to find your Repro Vet!
---
First EVSSAR Online Symposium
Dear EVSSAR members, dear colleagues, dear friends,
Trying to maintain the tradition of organizing an appointment for EVSSAR members we are happy to announce the 1st EVSSAR Online Symposium.
Feel free to share this call with your network and colleagues who may be interested in attendance! The symposium will be free for EVSSAR members! The fee for other colleagues will be 30 Euros.
Call for "Tips and tricks" videos
This year we are going to have a special session which is called "Tips and tricks". You have the possibility of preparing a short video about your "tips and tricks" based on your experience in small animal reproduction work that you want to share with all attendants. Best video will be rewarded!
For more details please visit this link
For any additional information please feel free to contact: chiara.milani@unipd.it,
pborgesvet@gmail.com, gmantziaras@yahoo.com
---
23rd EVSSAR Congress in a Joint Meeting with the 9th Quadrennial International Symposium on Canine and Feline Reproduction,

Milan (I) – NEW DATE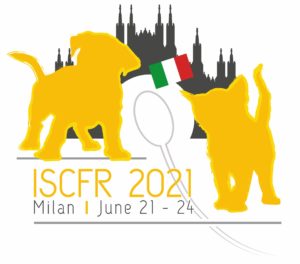 The 9th Quadrennial INTERNATIONAL SYMPOSIUM ON CANINE AND FELINE REPRODUCTION in a Joint Meeting with the XXIII European Veterinary Society for Small Animal Reproduction Congress will be held at Milan!
IMPORTANT INFORMATION/COVID-19 PANDEMIC – NEW DATE!
Dear Colleagues,
The 2020 ISCFR-EVSSAR Congress has been postponed because of Covid-19 and will be held in Milan, Italy, from June 21st to 24th, 2021.
A new call for abstracts will be announced this fall. Authors that submitted abstracts for the 2020 Congress will be asked if they want to update or change their accepted abstracts.
You can contact us for any questions: iscfr-evssar2020@mvcongressi.it
---
Small animal reproduction EVSSAR course

II, Hannover, Germany – POSTPONED



Dear colleagues, dear friends,
We are in the unpleasant position to inform you that the 2nd EVSSAR course planned to be held at Hanover, Germany (5-9 October 2020, Course master Prof. Sandra Goericke-Pesch), will be postponed for next year, because of the COVID-19 pandemic. Public health, your health, is our first priority!
The Local Organizing Committee and the Board are carefully monitoring the situation and will provide more details as they become known. We appreciate your understanding and your continuing support of our society these difficult times.
Warm regards and please stay safe!
On behalf of the LOC, and the EVSSAR Board,
George Mantziaras
---
OPEN POSITION at the University of Milan
OPEN POSITION at the University of Milan for 1 candidate for application to the PhD Program in Veterinary and Animal Science of the University of Milan – Class 36 2020/21. The appointments are on a full-time basis for a period of 3 years. Please click here for more info.
---
Study on maternal behavior and management
The group from Alain Fontbonne at the École nationale vétérinaire d'Alfort – EnvA carried out a study on maternal behavior and management amongst French breeders. They are now expanding internationally to better understand the production of puppies in different countries. Please click here for more info.
---
A new selection of papers (Dec 2019 – Apr 2020) is available for EVSSAR members in the Library
Gynaecology
Pregnancy/Parturition
Andrology
Neonatology/prenatology
Spermatology
Mammary physiology and pathology
Contraception
Biotechnology and Assisted Reproduction
---
EVSSAR course, Reproduction in companion animals Part I, 2019, "Physiology and pathology in females and artificial insemination"
Τhe EVSSAR course "Small Animal Reproduction I", took place at Wrocław, Poland, 7-11 October 2019! The course was once more successful, with 28 participants from 14 different countries, and perfectly organized by Prof. W. Nijanski and his excellent team!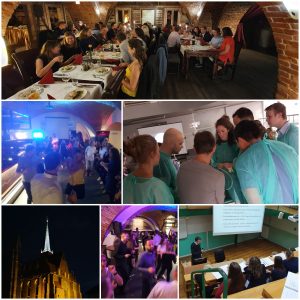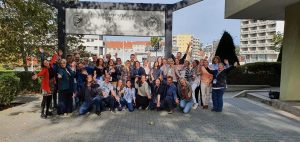 ---
Future EVSSAR Congresses
2021: Milan (IT), XXIII EVSSAR congress, as a joint meeting with the 9th Quadrennial ISCFR
2022: To be announced
2022: To be announced
2023: To be announced
---
FECAVA, FVE Position Paper on breeding healthy dogs: the effect of selective breeding on the health and welfare of dogs
EVSSAR, the largest Veterinary Society on small animal reproduction, plays a leading role in highlighting the impact of extreme breeding in dogs. Therefore, our Society, an associate member of FECAVA, supports the Position Paper launched in June 2018 by FVE/FECAVA on healthy Breeding!
---
Reproduction in Domestic Animals Journal On-line!
EVSSAR members have full on-line access to all the Issues the Journal of Reproduction that are published from January 2018!
Please visit the restricted area of the Library!