…the largest Society for Small Animal Reproduction in Europe and brings together veterinary scientists and practitioners. EVSSAR is ISO 9001 certified and aims to support continuing education of veterinary students and veterinarians, support research and to provide help and resources related to dog, cat and other small animals reproduction. If you are interested in Small Animal Reproduction you are invited to become a member!
Dear Breeders, our ReproVet Map may assist you to find your Repro Vet!
---
24th EVSSAR Congress in a Joint Meeting with the 9th Quadrennial International Symposium on Canine and Feline Reproduction,

Milan (I) – June 30th to July 2nd, 2022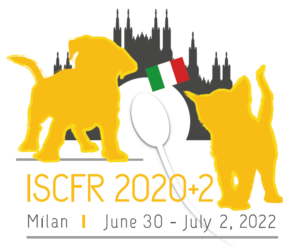 Dear Colleagues,
The 2021 ISCFR-EVSSAR Congress will be held in Milan, Italy, from June 30th to July 2nd, 2022.
Click here to save the date!
Submit your abstract for the ISCFR-EVSSAR 2020+2!!!
The Scientific Committee is pleased to invite authors to submit their abstracts for oral or poster presentations, to be delivered to the ISCFR – EVSSAR 2020+2 joint Conference.
Abstracts may be submitted only to: iscfr.evssar2020abstracts@gmail.com
For submission guidelines simply click here or visit the ISCFR-EVSSAR WEBPAGE: www.ivis.org/iscfr/2020/abstract.asp
LOOK TO THE FUTURE and think to a new beginning: let's meet in Milan in 2022!
Further information can be found on this link.
You can contact us for any questions: iscfr-evssar2020@mvcongressi.it
---
"EVSSAR still e-live", 23rd EVSSAR CONGRESS, 1-2 October 2021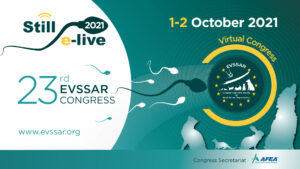 The 23rd EVSSAR congress, which was held on-line, was a successful first step to normality! More than 220 colleagues from all over the word participated and attended the state-of-the-art lectures and short communications!
Here you can see the FINAL PROGRAM of the congress!
---
2nd INTERNATIONAL WORKSHOP "CRYOBANKING, a life insurance for biodiversity"
November 6th, 2021! Save the date! Registration is free!
Main topics include freezing, vitrification and liophilization for biodiversity conservation, embryos, gametes and gonadal tissue preservation in domestic mammals, birds and even bats!
More information on this link
Information and registration on-line: nawa-workshop2.com
---
A new selection of papers is available for EVSSAR members in the Library
Gynaecology
Pregnancy/Parturition
Andrology
Neonatology/prenatology
Spermatology
Mammary physiology and pathology
Contraception
Biotechnology and Assisted Reproduction
---
ACCESS TO RDA – Technical problem FIXED
Dear EVSSAR members,
The technical problem is now fixed, and now all members that have paid their annual fees have again access to RDA via Library
---
PhD studentship in canine embryology-RVC
This 3-year PhD studentship project aims to refine our previous and recent ground-breaking work on dog IVM in order to define the fundamental processes that regulate canine oocyte nuclear and cytoplasmic maturation and the critical processes that affect the oocyte during the post-ovulatory (oviductal) period. Further, the project will optimize key steps in canine ART to enable the techniques to be used routinely within our wider and future translational programs.
On this link you can find more details: https://www.rvc.ac.uk/study/postgraduate/phd/studentships/canine_embryology
---
Small Animal Reproduction Internship, San Marco Veterinary Clinic and Laboratory
San Marco Veterinary Clinic is offering a one-year Small animal reproduction Internship position for someone who has a keen interest for Reproductive and pediatric medicine and would like to get a deeper knowledge.
Please click on the Jobs menu of our site for more details.
---
Department of Reproduction at Wrocław University of Environmental and Life Sciences – Post Doc Position
The Department of Reproduction at Wrocław University of Environmental and Life Sciences and Leading Research Group "InnoWet" welcomes to apply for Post Doc Position regarding EU-funded Marie Skłodowska-Curie Postdoctoral Fellowship in 2021 (MSCA-PF-2021)!
Please click on the Jobs menu of our site or on this link for more details.
---
Doctoral School in Wroclaw – Call for PhD students
The Doctoral School in Wroclaw announces the call for PhD student on-line applications, for PhD study under the co-supervision of prof. Alain Fontbonne and prof. Wojciech Niżański.
The subject of PhD is " Mechanisms of reproductive aging – studies on domestic dog (Canis familiaris) as model animal". Deadline: May 31st.
More details can be found here.
---
EVSSAR course, Reproduction in companion animals Part I, 2019, "Physiology and pathology in females and artificial insemination"
Τhe EVSSAR course "Small Animal Reproduction I", took place at Wrocław, Poland, 7-11 October 2019! The course was once more successful, with 28 participants from 14 different countries, and perfectly organized by Prof. W. Nijanski and his excellent team!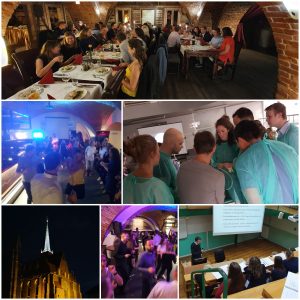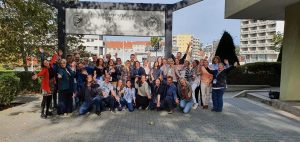 ---
Future EVSSAR Congresses
2021: Online, 1-2 October 2021
2022: Milan (IT), XXIII EVSSAR congress, as a joint meeting with the 9th Quadrennial ISCFR, 30 June – 2 July 2022
2023: ECAR – ESDAR – EVSSAR joint meeting, to be announced
2024: To be announced
---
FECAVA, FVE Position Paper on breeding healthy dogs: the effect of selective breeding on the health and welfare of dogs
EVSSAR, the largest Veterinary Society on small animal reproduction, plays a leading role in highlighting the impact of extreme breeding in dogs. Therefore, our Society, an associate member of FECAVA, supports the Position Paper launched in June 2018 by FVE/FECAVA on healthy Breeding!