"EVSSAR still e-live"
23rd EVSSAR CONGRESS, 1-2 October 2021
It is a great pleasure to announce the 23rd EVSSAR congress, which will be held on-line! As usual, speakers from different specialist fields will present the latest news about developments in the field of small animal reproduction.
In our 2021 online congress we will continue the European and global scientific discussion, as well as the exchange of ideas after the long pause due to the COVID-19 pandemic.
FIRST CALL FOR ABSTRACTS!
The Scientific Committee of the 23rd EVSSAR Congress invites you to submit abstracts about carnivore, laboratory, and exotic animal reproduction. All abstracts will be reviewed by the Scientific Committee. Selected abstracts will be presented as short communications.
Abstract submission will be open until 15th of June 2021!
Click here for the 1st Call for Abstracts.
Please submit your abstract online. The link to access the system is: https://afea.eventsair.com/evssar/evssar-presentation-portal
Guidelines for the authors can be found here or at this link: http://www.evssar.org/wp-content/uploads/2021/05/International-23rd-EVSSAR-ONLINE-Congress_Guidelines.pdf.
REGISTRATION IS OPEN!
To register and attend the congress please follow the link: https://afea.eventsair.com/evssar/registration
Click here for the first announcement of the congress
---
24th EVSSAR Congress in a Joint Meeting with the 9th Quadrennial International Symposium on Canine and Feline Reproduction,
Milan (I)
The 9th Quadrennial INTERNATIONAL SYMPOSIUM ON CANINE AND FELINE REPRODUCTION in a Joint Meeting with the XXIII European Veterinary Society for Small Animal Reproduction Congress will be held at Milan!
IMPORTANT INFORMATION/COVID-19 PANDEMIC – NEW DATE!
Dear Colleagues,
The 2021 ISCFR-EVSSAR Congress is postponed because of Covid-19 and will be held in Milan, Italy, from June 30th to July 2nd, 2022.
A new call for abstracts will soon be announced. Authors that submitted abstracts for the 2020 Congress will be asked if they want to update or change their accepted abstracts.
You can contact us for any questions: iscfr-evssar2020@mvcongressi.it
Submission guidelines: here.
For further details please visit the ISCFR-2020 webpage.
Questions about registering for the symposium should be directed to the Organizing Secretariat: iscfr-evssar2020@mvcongressi.it
KEYDATES:
Abstracts submission: To be announced
Registration: To be announced
Abstracts submission deadline: To be announced
Recommended revisions: To be announced
End of early bird registration: To be announced
---
22nd EVSSAR Congress, June 28th – 29th 2019
The 22nd EVSSAR congress was held in the beautiful city of Berlin, Germany! The final program can be seen here . On this link you can see the list of the posters.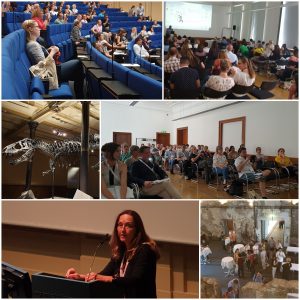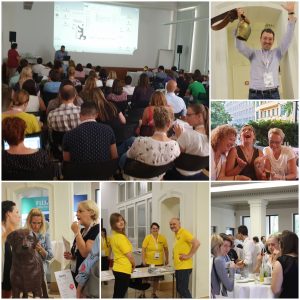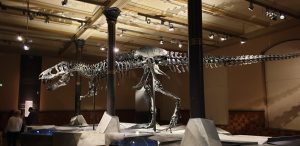 ---
21st EVSSAR Congress, Venice (IT)
21st EVSSAR congress was held in the beautiful city of Venice (Italy) at the 22nd and 23rd of June 2018!
For further details please visit the web-page of the congress.
---
WSAVA Precongress day: Small animal reproduction and beyond – daily problems and trouble shooting
WSAVA Congress 24 September 2017: Copenhagen Pre-Congress Day
Program : WSAVA EVSSAR Precongress dayOpens in a new window
---
20th EVSSAR Congress, Vienna (A)
Dear members, dear colleagues, the 20th EVSSAR Congress was in Vienna (Austria) from June 29th to July 1st 2017.
The scientific program can be seen here.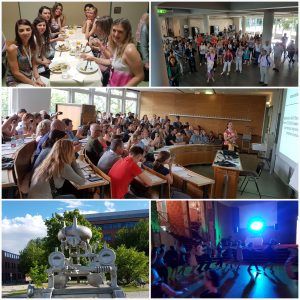 ---
19th EVSSAR Congress, 2016, Paris (FR)