…the largest Society for Small Animal Reproduction in Europe and brings together veterinary scientists and practitioners. EVSSAR aims to support continuing education of veterinary students and veterinarians, support research and to provide help and resources related to dog, cat and other small animals reproduction. If you are interested in Small Animal Reproduction you are invited to become a member!
Dear Breeders and colleagues, our ReproVet Map may assist you on finding a Reproduction Veterinarian!
---
EVSSAR STATEMENT
EVSSAR as an European and international society aiming to support scientific cross-national exchange and friendships condemns the war actions in Ukraine. We sincerely hope that all our members and their beloved ones are safe and sound!
The Board has decided to waive the membership fees for our Ukrainian members for 2023 and plans further projects. In addition, we are open for suggestions to further support the reconstruction and development of small animal reproduction (and beyond) in Ukraine.
EVSSAR encourages its members and friends to seek peace and freedom. We support our members and friends as individuals on both side of the border and hope that this war will end soon.
---
Dears,
do not hesitate to submit your abstracts and register to the first joint symposium, « ESAR » in Nantes!
The abstract submission is due in a short time!
Be careful hotel availability could be reduced because of the concomitant Rugby World Cup, happening also in Nantes!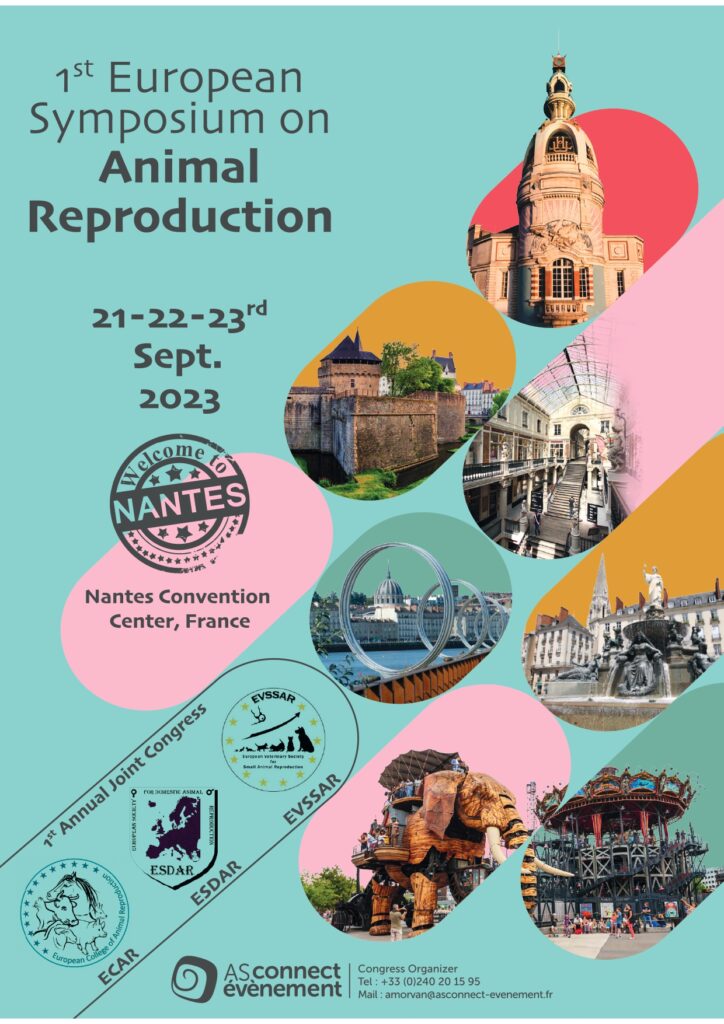 EVSSAR Grants 2022/2023
Dear members,
all the Board would like to thank all the members that submitted their projects for the Grants 2022/2023.
We have received 15 submissions, which is an excellent result and shows the growing interest in small animal reproduction!
The Board will take time to evaluate all the projects, using a blind procedure and the results shall be announced after the board meeting of 27-28th May 2023.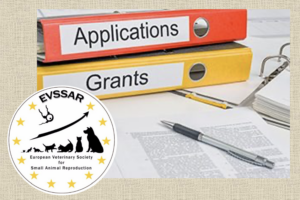 ---
Congress 2023
Please save the date!
Be ready for something new in 2023:
– First, our yearly congress will be in September and not in June as usual.
– Our congress will be part of the first ESAR (European Symposium on Animal Reproduction), a joint congress between ECAR, ESDAR and EVSSAR.
More details about abstract submission and the scientific program are coming soon…
---
Elections 2022
Dear EVSSAR members,
At the GA that took place during the 24th EVSSAR Congress in Milan (18.30, 01 July 2022), three new EVSSAR Board Members were elected!
Here are the three new members:
Academic position: EVA AXNER (SWEDEN)
Academic position: ILONA KASZAK (POLAND)
Practitioner position: LLUIS FERRE DOLCET (ITALY)
Congratulations to all of you!
---
2nd Small Animal Reproduction EVSSAR course,

13-17 June 2022, Hanover
EVSSAR Courses are back!
The 2nd Small Animal Reproduction EVSSAR course took place at Hanover, 13-17 June 2022, with Prof. Sandra Goeriche-Pesch as the course Master.
---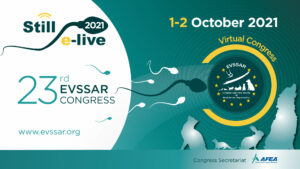 ---
Library password change!!!!
Dear colleagues, for security reasons the password of the Library and of the restricted areas of our site has been changed from the 1st of February 2022.
The new password was included in the latest Newsletter sent to all the members that have paid their 2021 fees.
In order to be always updated and to enjoy all the benefits of being a member if our society, please remember to renew your subscription for 2022!
---
A new selection of papers is available for EVSSAR members in the Library
Gynaecology
Pregnancy/Parturition
Andrology
Neonatology/prenatology
Spermatology
Mammary physiology and pathology
Contraception
Biotechnology and Assisted Reproduction
---
Future EVSSAR Congresses
2022: Milan (IT), XXIII EVSSAR congress, as a joint meeting with the 9th Quadrennial ISCFR, 30 June – 2 July 2022
2023: ESAR – (ECAR+ESDAR+EVSSAR), Nantes, France
2024: To be announced. Applications are openned
---
FECAVA, FVE Position Paper on breeding healthy dogs: the effect of selective breeding on the health and welfare of dogs
EVSSAR, the largest Veterinary Society on small animal reproduction, plays a leading role in highlighting the impact of extreme breeding in dogs. Therefore, our Society, an associate member of FECAVA, supports the Position Paper launched in June 2018 by FVE/FECAVA on healthy Breeding!