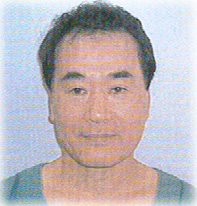 Toshihiko Tsutsui was born July 10th 1945 in Japan.
He is married and has five children, two girls and three boys.
He graduated DVM in 1969 from the Veterinary School, Nippon Veterinary and Animal Science University (Kyonan-cho, Musashino-shi, Tokyo) and got his Ph degree on "Studies on the physiology of reproduction in the dog" in 1974.
He first worked as a research assistant at the Department of Reproduction, later as a lecturer, associate professor, and he was appointed full professor in 1991.
As is evident from the list of publications of more than 90 peer-reviewed papers in national and international journals, apart from some excellent publications in the cat, his main interest has been in canine reproduction.
His authorship represents a major contribution to this field.
At the General Assembly of the EVSSAR in Barcelona (April 3rd, 2004) Professor Tsutsui was elected Honorary member.