EVSSAR Course, Reproduction in companion animals Part I, 2019, "Physiology and pathology in females and artificial insemination"
Τhe EVSSAR course "Small Animal Reproduction I", will take place at Wrocław, Poland, 7-11 October 2019. This is a course, for qualified veterinarians interested in reproduction, and not for nurses or breeders.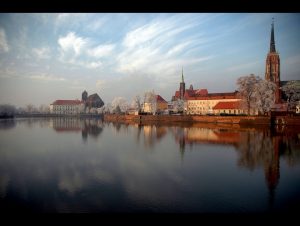 The program can be found here. Registration is CLOSED! On this link you can a find a list with the suggested hotels.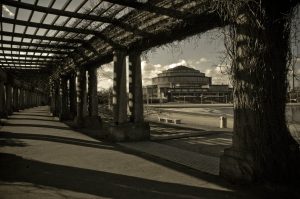 WROCLAW 2019 COURSE FEES (Euros)

EVSSAR Member
Non EVSSAR member

PhD students/ECAR residents

Early bird registration

Until 20/08/19

1650
1700
1600
Regular registration

21/08/19 – 22/09/19

1750
1800
1700
Late registration

23/09/19 – 30/09/19

1900
1950
1800
Organization of the course: Professor Wojciech Niżański DVM, PhD, Head of Department of Reproduction, Faculty of Veterinary Medicine, Wroclaw University of Environmental and Life Sciences, Wroclaw, Poland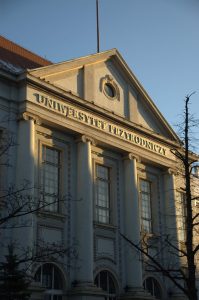 Here you can find interesting informations about the beautiful city of Wroclaw and details for transportation!
---
Previous courses, organised in collaboration with the European School for Advanced Veterinary Studies (ESAVS), were held in:
Hannover (Germany), October 2018 (course master Prof. Sandra Goericke-Pesch), program.
Wroclaw (Poland), October 2017 (course master Prof. W. Nijanski)
Giessen (Germany), September 2016 (course master Prof. Sandra Goericke-Pesch)
Nantes (France), September 2015 (course master Prof. Dr. F. Fieni)
Giessen (Germany), September 2014 (course master Prof. Sandra Goericke-Pesch and Axel Wehrend)
Nantes (France), September 2013 (course master Prof. Dr. F. Fieni)
Hunenberg (Switzerland) 20-24 September 2010 (course master Prof. Dr. D. Arnold)
Nantes (France), 31 August – 4 September 2009 (course master Prof. Dr. F. Fieni)
Milan (Italy), 15-19 September 2008 (course master Prof. Dr. G.C. Luvoni)
Zurich (Switzerland), 10-15 september 2007 (course master Prof. Susi Arnold)
Nantes (France), 2005 (course master Prof. F. Fieni)
Milan (Italy), 13-18 September 2004 (course master Prof.Dr. G.C. Luvoni)
Hannover (Germany), September 22-28, 2003 (course master Prof. Dr. A-R Günzel-Apel)
Nantes (France), September 16-21 2002 (course master Prof. F. Fieni)