21st EVSSAR Congress
21st EVSSAR congress will be held in the beautiful city of Venice (Italy) at the 22nd and 23rd of June 2018!
Useful infos:
Posters:
The total area of the poster should not exceed 1.30 m in height and 0.80 m in width. Posters have to be mounted at the beginning of the congress in the marked area and should be visible during the whole congress – please don't forget to remove them after the last session.
Invited lectures and short communications:
Plenary session lectures should not exceed 45 min and 15 min of discussion. All other invited lectures should not exceed 30 min and 15 min of discussion. Short communications should not exceed 10 min with 5 min of discussion.
SPEAKERS ARE STRICTLY BOUND TO BRING THEIR OWN LAPTOP COMPUTER and adaptor PLUS A BACK COPY on USB Pen drive. Speakers have to check plug-in connections with the technicians at the beginning of the session or at least during the last break before the presentation (at the very latest).
Please inform the reception desk whether you wish online presentation of your contribution on the EVSSAR homepage (restricted access, members only).
For further details please visit the web-page of the congress, which is updated on a regular basis.
---
WSAVA Precongress day: Small animal reproduction and beyond – daily problems and trouble shooting
WSAVA Congress 24 September 2017: Copenhagen Pre-Congress Day
Program : WSAVA EVSSAR Precongress dayOpens in a new window
---
20th EVSSAR Congress, Vienna, Austria 29th June - 1st July
Dear members, dear colleagues, the 20th EVSSAR Congress was in Vienna (Austria) from June 29th to July 1st 2017.
The scientific program can be seen here.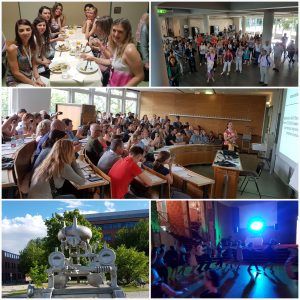 ---
Congress Paris 2016