21st EVSSAR Congress
21st EVSSAR congress was held in the beautiful city of Venice (Italy) at the 22nd and 23rd of June 2018!
For further details please visit the web-page of the congress.
---
WSAVA Precongress day: Small animal reproduction and beyond – daily problems and trouble shooting
WSAVA Congress 24 September 2017: Copenhagen Pre-Congress Day
Program : WSAVA EVSSAR Precongress dayOpens in a new window
---
20th EVSSAR Congress, Vienna, Austria 29th June - 1st July
Dear members, dear colleagues, the 20th EVSSAR Congress was in Vienna (Austria) from June 29th to July 1st 2017.
The scientific program can be seen here.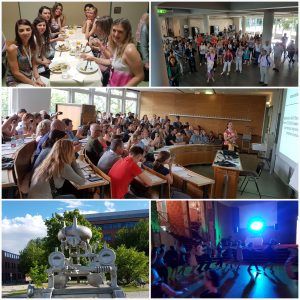 ---
Congress Paris 2016