22nd EVSSAR Congress, June 28th - 29th 2019
We have the great pleasure to announce that the EVSSAR congress 2019 will be held in the beautiful city of Berlin, Germany!  Hot topics of 2019 will include insights into parturition of carnivores, infertility control, genetics, reproduction in exotics, conservation of gamets, canine spermatogenesis, castration and behaviour, puppy development, reproductive disorders and many more that can be seen here....
The Scientific Committee of the 22nd EVSSAR Congress invites all veterinarians to submit abstracts for oral and poster presentations in carnivore, laboratory, and exotic animal reproduction. Abstracts can be related to clinical and fundamental research, including doctoral thesis, laboratorial trials, retrospective studies, case reports etc.
Please submit your abstract online: https://evssar2019.exordo.com.  The deadline for abstract submission is 15th of March, 2019.
Guidelines for the authors can be found here
Registration is open! Please follow this link to register!
Registration fees: please click here
Please click here to download the list of recommended hotels!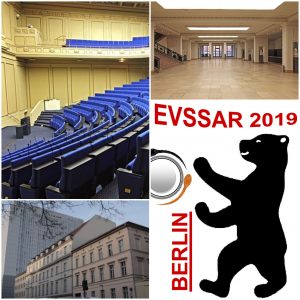 Venue:  Langenbeck-Virchow-Haus, Luisenstraße 58/59, D-10117 Berlin (Mitte), GERMANY
---
21st EVSSAR Congress
21st EVSSAR congress was held in the beautiful city of Venice (Italy) at the 22nd and 23rd of June 2018!
For further details please visit the web-page of the congress.
---
WSAVA Precongress day: Small animal reproduction and beyond – daily problems and trouble shooting
WSAVA Congress 24 September 2017: Copenhagen Pre-Congress Day
Program : WSAVA EVSSAR Precongress dayOpens in a new window
---
20th EVSSAR Congress, Vienna, Austria 29th June - 1st July
Dear members, dear colleagues, the 20th EVSSAR Congress was in Vienna (Austria) from June 29th to July 1st 2017.
The scientific program can be seen here.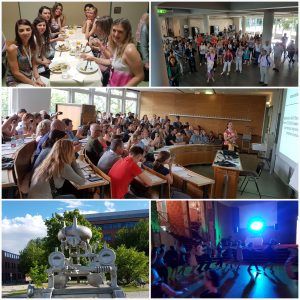 ---
Congress Paris 2016