22nd EVSSAR Congress, June 28th – 29th 2019
We have the great pleasure to announce that the EVSSAR congress 2019 will be held in the beautiful city of Berlin, Germany!  Hot topics of 2019 will include insights into parturition of carnivores, infertility control, genetics, reproduction in exotics, conservation of gamets, canine spermatogenesis, castration and behaviour, puppy development, reproductive disorders and many more.
Here you can see the final program and here you can see the list of the posters.
This year, all abstracts will be published at the journal of "Reproduction in Domestic Animals".
Presentation guidelines can be found here.
Online registration closed on Monday, 24th of June 2019. Registration at the venue (registration desk) will be possible. Please note that registrations received without payment will not be confirmed or processed! There will be no on-site registration option.
Payment options: 
Paypal: treasurer@evssar.org
Electronic bank transfer: Name Beneficiary : EVSSAR
Bank Name: Belfius Bank NV, Pachecolaan 44, 1000 , Brussel, Belgium
Account Number: IBAN: BE18 0682 2313 2965, Currency Code Euro
BIC (SWIFT): GKCCBEBB
Don't forget the subject: 22nd EVSSAR congress, Name of participant!
Registration fees: please click here
Please click here to download the list of recommended hotels and here to find out useful tips for your journey!!! 
Important information for EVSSAR participants arriving at the Berlin Schönefeld airport SXF!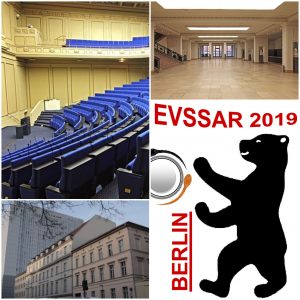 Venue:  Langenbeck-Virchow-Haus, Luisenstraße 58/59, D-10117 Berlin (Mitte), GERMANY
Welcome reception will take place on Thursday, 27th of June 2019 from 18:30 until 22:30 pm at the Medizinhistorisches Museum (in walking distance from the venue!). You can register for the congress during the welcome reception, already but bring and mount your posters the next morning! For more information and a map follow this link 
Gala dinner: Friday 28th of June! The venue of the Gala Dinner will be the Museum für Naturkunde Invalidenstraße 43, 10115, Berlin.
---
21st EVSSAR Congress, Venice (IT)
21st EVSSAR congress was held in the beautiful city of Venice (Italy) at the 22nd and 23rd of June 2018!
For further details please visit the web-page of the congress.
---
WSAVA Precongress day: Small animal reproduction and beyond – daily problems and trouble shooting
WSAVA Congress 24 September 2017: Copenhagen Pre-Congress Day
Program : WSAVA EVSSAR Precongress dayOpens in a new window
---
20th EVSSAR Congress, Vienna (A)
Dear members, dear colleagues, the 20th EVSSAR Congress was in Vienna (Austria) from June 29th to July 1st 2017.
The scientific program can be seen here.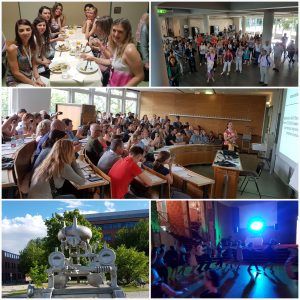 ---
19th EVSSAR Congress, 2016, Paris (FR)